Newell Brands: A Winning Combination of Newell Rubbermaid and Jarden Corporation
The people of Newell Brands create trusted brands that connect with consumers where they live, work and play. Interested in joining our diverse, global team? Check out more openings at jarden.jobs.
Watch Newell Brands in action
Our brands work together to make our consumers' lives easier and safer. Our employees work together to do the same thing. Take a look at how we live, learn, and work at Newell.
Career Path
Career Path
Newell Brands gives our employees the tools they need to grow and be successful to drive our growth. As an employee, we'll support your individual goals and objectives, offering you tools to help your career go big places.
Global Locations
Global Locations
No matter where you are in the world, being a part of Newell Brands means you have the opportunity to work across a variety of different brands. Whether you are interested in moving to cities around the world or working with teammates across the globe, you'll be exposed to different cultures, best practices and experiences that you won't find anyplace else.
Students
Students
As an intern, you'll work with our leaders, focusing on meaningful projects and taking ideas where they've never been. If you're selected for our internship program, you'll have a once-in-a-lifetime work experience.
Meet Us
To get a better understanding of what working at Newell Brands is really like, meet the people who have made it all possible. Read more
Use the hashtag #LifeAtNWL to explore the Newell Brands Story: Our Growth. Our Brands. Our People.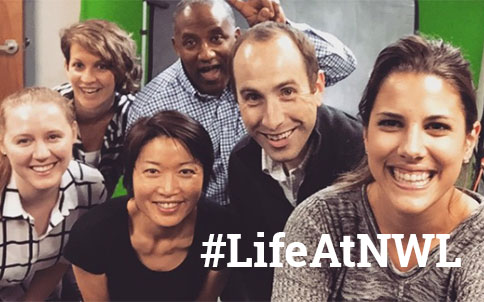 Watch Newell Brands in action
For hundreds of millions of consumers, Newell Brands makes life better every day, where they live, learn, work and play. Our employees work together to do the same thing.
If you are an applicant with a disability who is unable to use our online tools to apply for positions, send an email to Accommodations@newellco.com. Please indicate the Job ID and the specifics of the assistance needed. This option is reserved for individuals with disabilities who need an alternative method of applying for open positions