About Legal
As a legal professional at Newell Brands, your expertise will support and develop key business partnerships that help us grow. You'll help steer our business plan and provide legal services in line with our mission and values. Our legal teams give you the opportunity to work in our corporate setting or directly with our brands, in areas such as Regulatory, Patents, Trademarks, Employment Law, and Ethics. If a job as a legal professional at Newell Brands is what you're looking for, learn more about our available positions. 
Let us connect you
With just one click and a connection to LinkedIn, we can connect you to jobs that best match your work experience.
Start Matching
Use the hashtag #LifeAtNWL to explore the Newell Brands Story: Our Growth. Our Brands. Our People.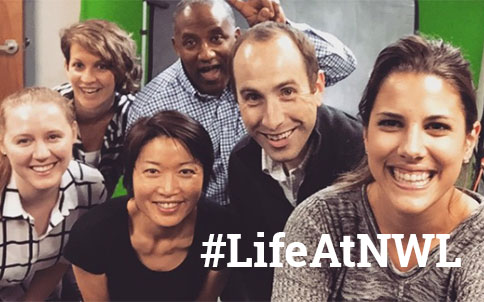 Watch Newell Brands in action
Our brands work together to make our consumers' lives easier and safer. Our employees work together to do the same thing. Take a look at how we live, learn, and work at Newell.
For hundreds of millions of consumers, Newell Brands makes life better every day, where they live, learn, work and play. Our employees work together to do the same thing.
If you are an applicant with a disability who is unable to use our online tools to apply for positions, send an email to Accommodations@newellco.com. Please indicate the Job ID and the specifics of the assistance needed. This option is reserved for individuals with disabilities who need an alternative method of applying for open positions.