Newell Brands Employees Share Why They Love Working in Innovative Kalamazoo Design Center
Employees at our Design Center in Kalamazoo, MI have known about the center's magical qualities since it opened, but now others are starting to take notice. Our Design Center has been named to the Top 25 Most Popular Offices in 2015 by officesnapshots.com, a leading resource for the global design community.
Our Top 25 placement is a result of the work we've done to make Newell Brands a creative, innovative and collaborative place to work. We are honored for the distinction and will continue to develop new ways to support our employees..
Design Center Quick Facts: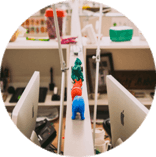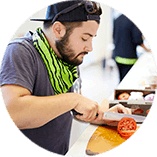 Opened: May 2014
Designed by: Award-winning architecture and design firm Perkins + Will
Departments: Industrial Design, Graphic Design, Color, Materials and Finish Team
What the space means to our employees
From the beginning, employees knew the center had a different vibe; it was a special place with creative energy.
I love being able to hold spontaneous group critiques on a label maker, with team members who are working on pens, hammers, and water bottles.
Ryan Heiser
Senior Designer,
Advance Design – Writing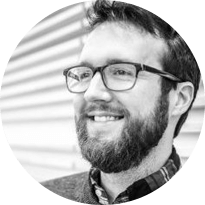 The Design Center is the first place that I've worked that has been set up for collaborative design from the start. We're only steps away from our Graphics partners, Studio Engineering, Usability, and a fully stocked prototype shop.
Pete Weremchuk
Senior Manager, Industrial
Design – Home Solutions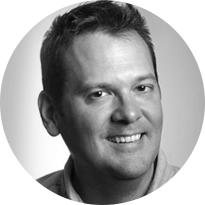 Anyone can build a building. The magic comes when the design of the building generates a special interactive relationship with the people inside.
Nate Young
SVP Design and Innovation
at Newell Brands