Newell Brands North America Summer Internship Program
Welcome to the exciting world of Newell Brands. Here, you might spend your morning learning the mechanics of a Paper Mate ball point pen, and your afternoon presenting the results of a Rubbermaid social media campaign. You'll earn exposure to bright minds working on some of the world's most recognizable brands. And you'll do it alongside other hard-working college students who are just as talented as you. Ever wondered what made Elmer's Glue stick with consumers? Or why Crockpots are such a hot option for kitchens around the country? As a Newell intern, you'll get unmatched exposure to what goes into the making and marketing of our products. Ready to see what else is waiting?


What you can expect
Here, we're focused on both the future of our products and the future of our people. Newell Brands North America Summer Internship Program is an important step in developing our talent pool and training the next generation of big thinkers. With challenging projects and exciting work assignments, you'll sharpen your skills and prepare yourself for bigger opportunities. Throw in professional development opportunities and exposure to key leaders, and you're on your way to a career that's beaming with potential at Newell Brands.
Looking for an internship in your field of study? We offer internships in the follow career areas:
Customer &

Consumer Services

Design
e-Commerce
Finance
Human Resources
Information

Technology

Legal
Marketing &

Consumer Insights

Research &

Development

Sales & Customer

Development

Supply Chain
Trade Marketing &

Category Management
Ready for the next step?
Contact your school's career center or search your university job board to learn about the latest intern positions available. You can also use the search bar at the top of the page to search positions and submit your resume directly.
What's in store for you:
During the paid, 12-week program, you will have a manager and an assigned mentor to guide you through the internship. You'll be evaluated twice during the summer: once at the midpoint, and again at the end of the program.
All North American internship locations will provide an orientation and social activities including sporting events, dinners, and lunch & learns.
One of the many perks of an internship with Newell is access to products from our rich list of brands. Through our Employee Purchase program, you can head back to school stocked with Paper Mate pens, a Contigo water bottle, or some of other our reliable products.
Our interns work on meaningful projects during their 12 weeks, gaining hands on exposure to Newell Brands. In the past year, interns have helped bring products from the drawing board to the store shelf and conducted important research on emerging markets.
Meet us on campus
There are no events currently scheduled, please check back at a later time for updates.
Newell encourages relentless learning and continual growth. They want you to gain exposure to different brands, industries, teams, and individuals. They care about enriching your education, experience, and overall life.
Cassidy
Intern, Summer 2016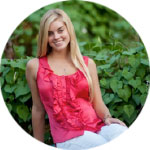 One of the best parts of the internship is that you're really given a true-to-life experience of what it's like to be a full-time hire. By the end of my first day, I felt accomplished and, more importantly, ready for day two.
Kristen
Intern, Summer 2016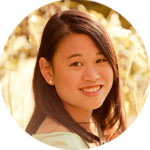 Each team interacts with a multitude of other teams, including engineers, trade marketing, sales, and graphic design (just to name a few!). These teams are a great source of information for both projects and day-to-day questions.
Alyssa
Intern, Summer 2016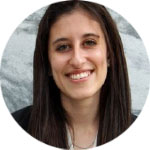 The best part of interning at Newell is being able to take ownership and make an impact on current/future procuct development. There is a satisfying feeling knowing that products I work on could be on store shelves a couple years down the road.
Jonathan
Intern, Summer 2016