Social Media Strategist, Jostens
Minneapolis, Minnesota, United States
Apply Now
Job ID 1702325
Reference Code:
1702325
As our Social Media Strategist you will support the Jostens' Brand & Enterprise Marketing organization, which counsels, plans and implements communication strategies and programs to support company objectives and business growth. You will be responsible for partnering with marketing, digital and communication team members to develop the strategy and executing the integration of social media channels to actively engage consumers with the Jostens brand and products. The Social Media Strategist is responsible for content creation, delivering regular analytics, and driving strong campaign engagement performance.

Strategic planning and implementation of social media campaigns and programs
• Manage and grow social channels (Facebook, Pinterest, Twitter, Instagram, YouTube, etc.) focusing on customer engagement and driving incremental sales
• Create social strategy, manage social media campaigns and execute day-to-day activities
• Recommend, organize and develop social media infrastructure to be leveraged across the organization
• Develop social media engagement metrics that provide a clear sense of value for social initiatives and define ROI
• Monitor effective benchmarks for measuring the impact of social media programs
• Utilize analytic tools to publish content, track, analyze, review, and report on effectiveness of campaigns in an effort to maximize results
• Regularly share feedback and insights gained from social media monitoring to help team members integrate learnings into their business areas in a timely fashion
• Work with internal teams (Digital, Communications, Marketing, Creative, IT, Sales and Customer Service) to drive content and ensure Social Media aligns with overall company objectives
• Act as a thought partner and advocate for social media throughout the company
• Monitor, identify, interpret and capitalize on social media trends
• Stay informed and provide recommendations on emerging social media platforms, tools and technologies

Partner with marketing, sales and business leads to create dynamic, impactful content that introduces prospects to Jostens, reinforces relationship with existing customers and stimulates social sharing and recommendations of Jostens content, products and services

Partner with marketing team to drive the integration of social media initiatives across all channels
Partner with customer service and sales to provide targeted customer support and feedback via social networks


Qualifications
2 or more years' experience in social media and demonstrated passion for the social media space
Proficiency in MS Office suite, as well as key Social Media Platforms including Facebook, Instagram, Pinterest, Twitter, and YouTube (samples required)
Proven success implementing social strategies and creating multi-channel campaigns
Strong verbal, written and presentation communication skills who can also communicate creatively and in an engaging manner.
Proactive attitude with a commitment to providing premium customer service
Strong organizational skills and attention to detail with the ability to work efficiently on multiple projects with tight deadlines
Ability to work individually and with cross functional teams to develop consensus within diverse groups
Excellent analytical, critical thinking, and problem solving skills
Ability to prioritize and multi-task in a fast paced, changing environment
Knowledge of Facebook application and tab development and basic HTML coding preferred
Motivated, results oriented and committed to providing outstanding customer experiences.

Preferred: Basic understanding of Google Analytics, or other web analytical tools. Basic understanding of Photoshop and InDesign.

Celebrating 120 years of business, Jostens has been a part of local communities, working with K-12 schools, colleges and universities, teams and affiliation groups. Representatives from Jostens touch thousands of schools and groups every day, working to make a difference with products and services that recognize accomplishments and help people tell their stories. These products, along with resources for educators, yearbook curriculum and services to help motivate and inspire like Jostens Renaissance® and Commitment to Graduate (C2G) are all designed to contribute to a positive and rewarding school experience. As a household name and leading brand in our market, we are passionate about being the most trusted partner in celebrating moments that matter.

Equal Opportunity Employer of Minorities, Females, Protected Veterans and Individuals with Disabilities.

Jostens participates in the E-Verify process.


Apply Now
Let us connect you
With just one click and a connection to LinkedIn, we can connect you to jobs that best match your work experience.
Start Matching
Use the hashtag #LifeAtNWL to explore the Newell Brands Story: Our Growth. Our Brands. Our People.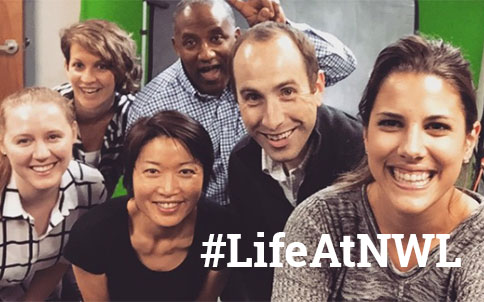 Watch Newell Brands in action
Our brands work together to make our consumers' lives easier and safer. Our employees work together to do the same thing. Take a look at how we live, learn, and work at Newell.
For hundreds of millions of consumers, Newell Brands makes life better every day, where they live, learn, work and play. Our employees work together to do the same thing.
If you are an applicant with a disability who is unable to use our online tools to apply for positions, send an email to Accommodations@newellco.com. Please indicate the Job ID and the specifics of the assistance needed. This option is reserved for individuals with disabilities who need an alternative method of applying for open positions