Senior Financial Analyst
Chicago, Illinois, United States
Organization: Newell Brands - Outdoor & Recreation
Apply Now
Job ID 1704761
Reference Code:
1704761
Position Title:Senior Financial Analyst, Business Planning & Analysis
Location: Chicago, IL
Reports To:Senior Manager, Finance
This position will report to the Sr. Finance Manager, BPA and will assist in all aspects of forecasting, reporting and analyzing results for the Outdoor and Recreation division of Newell Brands.  This person will work closely with Commercial Finance, Operations Finance and leadership teams to drive improved business decisions with sharp, proactive and timely insights.  This position will also work closely with corporate partners to ensure successful delivery of targets. This individual should be comfortable interacting with all levels of the organization and able to develop positive cross-functional relationships in order to gather information and influence decision making.
Responsibilities:
Generates various financial analyses reports.
Assists in the preparation of the Strategic Plan, Annual Budget, and forecasting.
Manages and prepares monthly financial review presentations for Sr. Management.
Supports internal/external audit requirements on a quarterly/annual basis.
Assists with month-end close process with various journal entries, reconciliations, and analysis.
Performs ad-hoc analysis and reporting to various divisional teams.
Leverages various software tools to provide flexible reporting and create processes for efficiency and consistency.
Develops and updates meaningful metrics and reporting tools that can facilitate decision-making.
Prepares and maintains process documentation.
Provides financial support
Bachelor's degree in Accounting, Finance, or Business preferred
3+ years of experience in Finance or a related field
Possess a thorough understanding of financial statements and relationships between income statement, balance sheet and cash flow statements
Experience with journal entries and/or account reconciliations
Very strong PC skills and proficiency with various applications; MS Office, Hyperion Financial Management, Hyperion Planning, SAP, Oracle PBCS
Ability to assert opinion as a finance leader within the organization
Cross-functional teamwork experience
Demonstrated ability to handle multiple tasks and assignments simultaneously
Self-motivated in achieving goals and completing routine tasks
Ability to work in an organized, detailed manner under tight deadlines
Clear written and verbal communication skills
Possible extended hours during peak reporting and planning periods
5% travel, domestic
Newell Brands (NYSE: NWL) is a leading global consumer goods company with a strong portfolio of well-known brands, including Paper Mate, Sharpie, Dymo, EXPO, Parker, Elmers, Coleman, Jostens, Marmot, Rawlings, Oster, Sunbeam, FoodSaver, Mr. Coffee, Rubbermaid Commercial Products, Graco, Baby Jogger, NUK, Calphalon, Rubbermaid, Contigo, First Alert, Waddington and Yankee Candle. For hundreds of millions of consumers, Newell Brands makes life better every day, where they live, learn, work and play. Newell Brands and its subsidiaries are Equal Opportunity Employers and comply with applicable employment laws. EOE/M/F/Vet/Disabled are encouraged to apply.
Apply Now
Let us connect you
With just one click and a connection to LinkedIn, we can connect you to jobs that best match your work experience.
Start Matching
Use the hashtag #LifeAtNWL to explore the Newell Brands Story: Our Growth. Our Brands. Our People.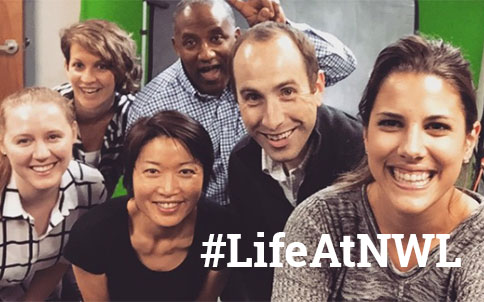 Watch Newell Brands in action
Our brands work together to make our consumers' lives easier and safer. Our employees work together to do the same thing. Take a look at how we live, learn, and work at Newell.
For hundreds of millions of consumers, Newell Brands makes life better every day, where they live, learn, work and play. Our employees work together to do the same thing.
Join our Talent Network
Joining our Talent Network will enhance your job search and application process. Whether you choose to apply or just leave your information, we look forward to staying connected with you.
Join Now
If you are an applicant with a disability who is unable to use our online tools to apply for positions, send an email to Accommodations@newellco.com. Please indicate the Job ID and the specifics of the assistance needed. This option is reserved for individuals with disabilities who need an alternative method of applying for open positions.