Working at Newell Brands
It's an exciting time at Newell Brands. We are at a defining moment in our history – one that we are confident will shape who we are and how our story will be told by future generations. Our story is one of growth, transformation and winning.
Growth is the engine that powers Newell Brands and we firmly believe that the consumer is at the core of everything we do. Our teams and diverse product offerings exist to make a positive impact in the day-to-day lives of our millions of consumers. We are in the process of building a more global and diverse business that reaches consumers wherever they want to buy our brands.
Our approach is to build relative market share advantage in our core categories by combining brand development platforms with great execution, while capitalizing our reach, availability and visibility. The clarity of this strategy, along with the way we carry it out is a direct reflection of our empowered teams and world class leadership. We win as one operating company that has the scale to outgrow, out execute and out spend our competition.
Our mission statement: Grow. Transform. Lead. Win., is the driving force behind what we do every day and where we are headed in the future. When we grow, you grow. Will you join us?
Diversity & Inclusion
Just as our portfolio comprises a variety of unique brands which come together to make Newell Brands stronger and more powerful, so do our people. We join together from all over the world, with different backgrounds, strengths and perspectives to make Newell Brands stronger. We are built on three platforms that come together to make our employees stronger as individuals, as well as make Newell Brands stronger overall:
Diversity

: The people who bring diverse thought and global perspectives from varying backgrounds and life and work experiences

Inclusion

: A work environment where everyone has an opportunity to fully participate in creating business success and is valued for his or her distinctive skills, experiences and perspectives

Global Readiness

: The ability to operate effectively in multicultural environments
Veterans
We value the skills and experience of our service men and women. Newell Brands is committed to helping individuals with military experience match their skills and abilities to the needs of our world class brands.
Access or Create Your Profile
By embracing inclusion and understanding diversity, we grow personally and professionally. Our ability to work successfully as a multicultural team is intricately tied to our capabilities around building brands, while providing products that are meaningful to consumers around the world.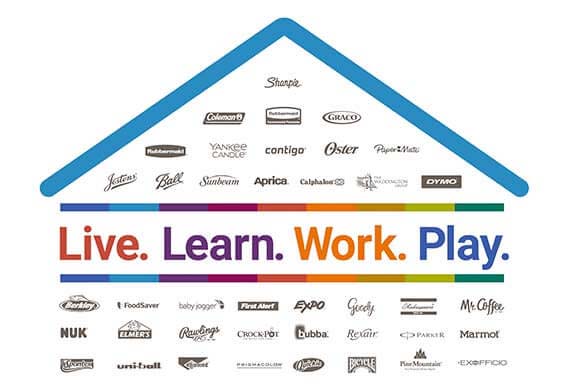 Newell Brands is a house of leading brands that's so much greater than the sum of its parts.