Working at Newell Brands
It's an exciting time at Newell Brands. Our future is bright and our potential is unlimited. We are at a defining moment in our history – one that we are confident will shape who we are and how our story will be told by future generations. Our story is one of growth, upside, doing more than we ever thought possible and winning. And when we grow, you and your career grow with us. Surrounded by a team of great people who thrive on collaboration, you'll discover a workplace that challenges and inspires you to do your best every single day.
For hundreds of millions of consumers, Newell Brands makes life better every day – wherever they live, learn, work and play. They're there when you bring your baby home from the hospital for the very first time, tucked safely inside a Graco car seat. They're there when your favorite team wins the World Cup – the stadium packed with fans, flanked by Rubbermaid Commercial Products on all sides. They're in your office, keeping your business moving with the stroke of a Paper Mate pen. And when a Prismacolor marker is uncapped, our products are making artistic dreams a reality. At home, they're filling your living room with the aroma of a Yankee Candle. And they're waiting for you in your kitchen, with a Crock-Pot that's been cooking a meal throughout your day.
If you are looking for a once-in-a-lifetime role where you have the chance to represent some of the best-known brands in the world, you have come to the right place. Will you join us?
Diversity & Inclusion
Just as our portfolio comprises a variety of unique brands which come together to make Newell Brands stronger and more powerful, so do our people. We join together from all over the world, with different backgrounds, strengths and perspectives to make Newell Brands stronger. We are built on three platforms that come together to make our employees stronger as individuals, as well as make Newell Brands stronger overall:
Diversity

: The people who bring diverse thought and global perspectives from varying backgrounds and life and work experiences

Inclusion

: A work environment where everyone has an opportunity to fully participate in creating business success and is valued for his or her distinctive skills, experiences and perspectives

Global Readiness

: The ability to operate effectively in multicultural environments
Veterans
We value the skills and experience of our service men and women. Newell Brands is committed to helping individuals with military experience match their skills and abilities to the needs of our world class brands.
Access or Create Your Profile
By embracing inclusion and understanding diversity, we grow personally and professionally. Our ability to work successfully as a multicultural team is intricately tied to our capabilities around building brands, while providing products that are meaningful to consumers around the world.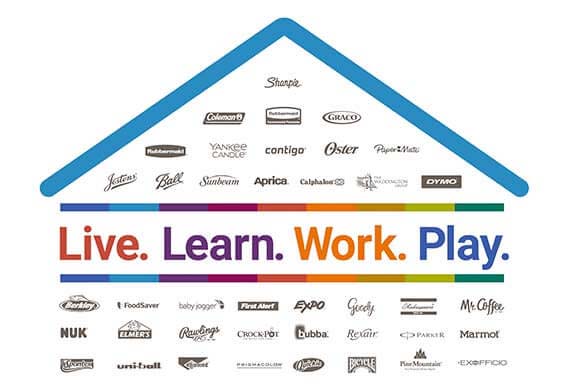 Newell Brands is a house of leading brands that's so much greater than the sum of its parts.